Links to:
Friends and relatives
Individual Artist Sites
Art Directories and Art Galleries
Reproductions, Posters and Prints
Photography and Other Sites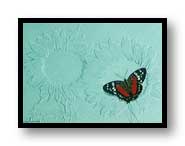 Click on pictures to enlarge... close new window to return

These Artists have Donated their work
to a benefit Auction for Dakota Kwiecinski

Gallery Abstract
This site states "the soul is the mother of painters"


Ruth Helena Fischer
in my world of mysticism,
in a paradise filled with brilliant colors and dancing shapes

"Maroll"
Marcus Goll, Artist and Musician

Claude Oscar Monet
Claude Oscar Monet - The Claude Oscar Monet paintings on this page
are available from 1st-Art-Gallery as handmade reproductions on canvas

.

Pet Portraits
Mike Barrow is a professional family portrait artist
offers pet and wedding portraits as fine oil paintings
from your photos, dog portraits, family , portrait artist,
pet portraits scene's and children portraits at cheap prices.

Canvas painting
Canvas abstract paintings by Ika

Macmel arts oil paintings,enchanted paintings,and drawings


Irene's Fine Art Studio
Fine art paintings, sculptures, prints and note cards.

Enchanted Forest Paintings
Artist Sergey Lukyanov:
Enchanted Fairies, Bird Painting,
Fantasy Fish Art

Figurative Art by Alex Bazarin
Spiritual, Fantastic and Surreal Paintings

Artist Teresa Bernard Animal Art And Wildlife Oil Paintings
Original wildlife oil paintings for sale
including portraits, seascapes, still life,
landscapes, religious art and commission art.
Free online art lessons.
Also offering professional Web design and SEO for the visual arts.

Interior landscapes by Matthew Lopas
See the art of Matthew Lopas:
strikingly detailed sunlit interior spaces painted in oil.

Digital Arts & Painting
Jean Paul's graphics are about other worlds.
They depict space events, fantastic designs,
uttermost abstraction, fantasies of the mind,
incredible color combinations and dreams.
They show the deepest and most remote recesses
of the human brain, spirit, soul.

Linda Hoard
Contempoary Photorealist

Marnie Swenson
My work is an effort to create
literal images of virtual concepts associated with words

Art, collectibles and gifts
Renaissance and Impressionist-style creations by renowned artist Edna Hibel,
multiple honors and award-winner.
Hibel's lavish art collectibles make every day special.
Favorite themes are love, family, mothers, children, cultural diversity and flowers.

Joerg Schubert
Sculpture, Water Colors and Nature Photography

http://oil-paintings-for-sale.com/
Finely crafted works of art by Geoffrey Williams.
These exquisite pieces show true depth of artistic talent
and are available for your pleasure. Stop by our gallery
and make one of these timeless classics yours today!

Landscape Artist Annabel Greenhalgh
Annabel Greenhalgh is a well established British landscape artist
painting representational scenes in pastel and oil.
The website includes many coastal scenes and emotionally charged
landscapes and seascapes of Wales, the UK and abroad.
Original work, high quality limited edition prints and cards.

Silvana Brunotti Oil Paintings - Rome Landscapes - Artist Painter
Original Oil Paintings by the Italian Painter Silvana Brunotti. Pictures of Rome,
Italy Landscapes, Still lives and Watercolors.

National Fine Arts Title Registry
Register your original art at the Fine Arts Title Registry and add Value, Security and Prestige.
If itís worth framing, itís worth registering.

Russian Artist Vasilij Belikov
BELIKOV VASILIJ MATVEEVICH (1921-1994)
the member of the USSR Union of Artists, participant of many exhibitions.
His pictures are present in Penza Picture Gallery
and also are represented in many of departments
and in private collections in Russia and abroad.

Cement Paintings By Chen Shihu
a Teacher-turned professional painter,was born in Yantai City, Shandong Province in 1969.
Chen has created the cement painting by mixing high strength cement
with inorganic pigment and chemical additive.

Realistic wildlife and nature art by the Lathams
a family of award winning painters.
Miniatures, original art, prints, and licensing of wildlife and nature subjects
by wildlife artists Karen, Rebecca, and Bonnie Latham."

Abstract Art by:
Sonja Levante

Elena Maza
Paintings in Watercolors and Oils

June Harwood's landscapes
retain aspects of Hard-Edge painting
for which she has been known during the early part of her career.
The flat color - clearly a part of Hard-Edge painting
has been replaced by textural surfaces, while the most recent work
has re-stated the previously simplified composition.
See her companion site: Early June Harwood


Hal Fielding:
Non-objective abstract art using acrylic paint on canvas and paper
by Fine Art Painter Hal Fielding in Santa Fe, New Mexico


Alabama Artist Linda Ruhl
Specializing in Portraits, Floral and Landscape Paintings in Watercolor or Oils

Oil paintings for sale, by David Welsh
Landscapes of England and Europe, figures and animals. Portrait and other commissions accepted.

Cliff Finity
displays the surrealistic paintings of Cliff Finity.

watercolor-paintings.biz
Amazing paintings by a disabled person.
A gallery of watercolor and oil paintings by a Quadriplegic Artist
who paints with a brush held in his mouth,
commendable.

Artamuse Gallery
featuring the artistic creations of Stephanie Farago

Shawn Vernon Art
presents paintings, prints and sculpture:

Linda Paul Studio:
Fine Art Prints & Original Paintings. Bas-relief & egg tempera fresco paintings!
Art for Southwest, Italian and French country decor.
Limited Edition canvas Prints of France, Italy, Cuisine, Gardens, Landscapes, & Ballet.

Hugh Campbell III
Landscape Paintings, The Western Landscapes of Texas!

Angie Pinkal's Art Studio
Original artwork by Oregon Self Representing Artist Angie Pinkal.
Acrylic and watercolor art available for sale in many categories.
Gift certificates are available and commissions are always welcome.

Art-In-Oils, by David Welsh
Landscapes of England and Europe, figures and animals. Portrait and other commissions accepted.

Protect email addresses
on websites from spammers
Mysterious Ways Email Script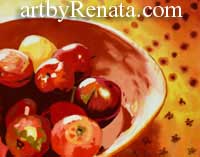 Contemporary Australian artist.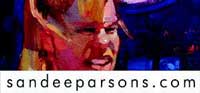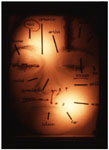 Portraiture & Celebrity Prints By Murray Postell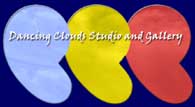 African Wildlife originals & prints by an African Artist - Clive Kay.

Harry Benjamin is a friend of mine.
If you are interested in Southwestern Landscapes you have to visit this site.
Charles E. Newland is an award winning artist
a member by invitation of the National Society of Painters in Casein and Acrylics since 1977
with paintings & digital images in public and private collections.

Website and images ©2011-C.E.Newland
last update: 1/2/11
Please report any broken links or any other glitches to: the