-

-

-

-

-

paintings: < Previous • 1 • 2 • 3 • 4 • 5 • 6 • 7 • Next >
NEW: Video page
Click on pictures below to enlarge... close new window to return
Into-The-Out-Of
©1990-C.E.Newland
12"x16" acrylic on watercolor board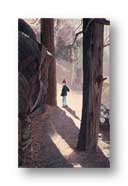 On The Trail
©1982-C.E.Newland
48"x30" acrylic on stretched canvas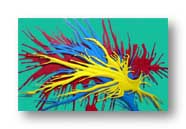 Splash
©2001-C.E.Newland
22"x32" acrylic on stretched canvas
Copper Moon
©2000-C.E.Newland
16"x12" acrylic on stretched canvas
This painting has just become part of someone's private collection.
This image will be moved to a page header as soon as I have a chance.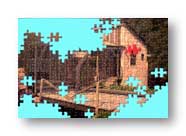 Nobody Puzzle
©1995-C.E.Newland
12"x16" acrylic on watercolor board
Pixel
©1990-C.E.Newland
20"x16" acrylic on canvas board
Charles E. Newland is an award winning artist
a member by invitation of the National Society of Painters in Casein and Acrylics since 1977
with paintings & digital images in public and private collections.


Website and images ©2011-C.E.Newland
last update: 1/2/11